AXELSPACE officially published the latest catalog for its AxelGlobe earth observation platform on our corporate website.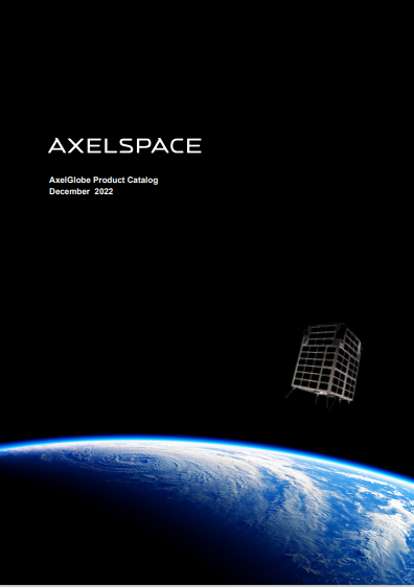 In this catalog, you will find an overview of AxelGlobe products, newly-launched services, geospatial solutions, and customer testimonials. Please check the details in the link below.
Here is the access link: Solutions | Axelspace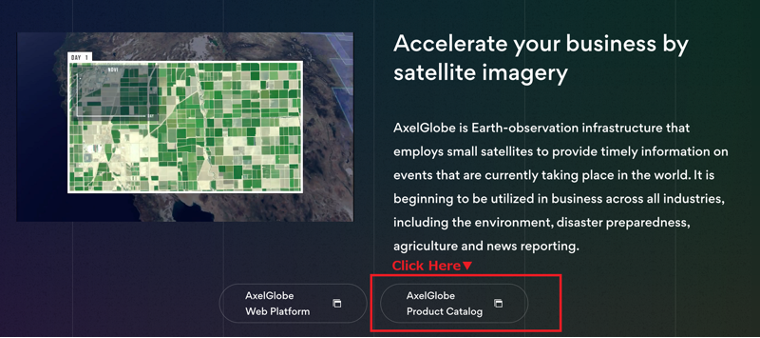 What is the Earth Observation Platform "AxelGlobe"?
AxelGlobe is a service launched by Axelspace in 2019, which is working to promote the use of Earth observation data by microsatellites with the vision of "Space within Your Reach"
Service site : https://www.axelglobe.com/en/
We provide both satellite imagery and geospatial solutions for a wide range of industrial and environmental applications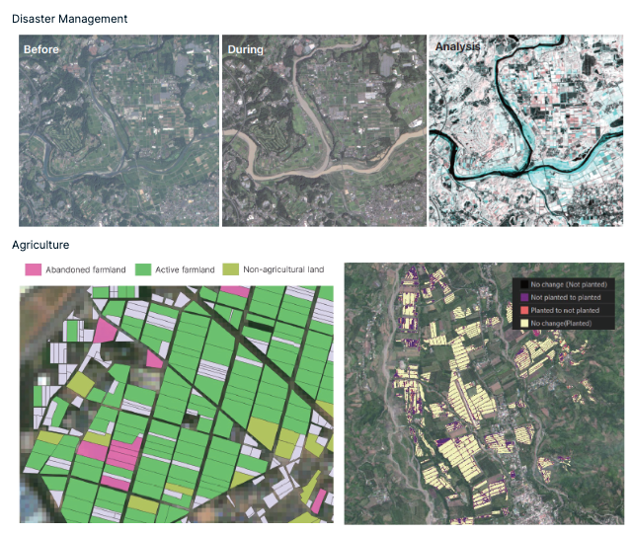 You can easily capture data from any location in the world.
By using multiple microsatellites, the same spot can be observed as frequently as once every two to three days. Highly accurate data with a ground resolution of 2.5 meters and provide detailed information on the situation in the area you want to see.
With a free account, you can enjoy the following benefits
– Unlimited viewing of thousands of satellite images anywhere in the world.
– Ability to request downloads (sample archive images) and tasking in your area of interest.
– Explore solutions and connect with global geospatial consultants.
Enjoy your experience using our service!
Axelspace Corporation
Location: Tokyo, Japan
President and CEO: Yuya Nakamura
Founded August 8, 2008
Capital: 7,122 million yen (including capital reserve)
Main business activities: Earth observation business using microsatellites, proposal of solutions utilizing microsatellites, design and manufacture of microsatellites and related components, launch arrangements for microsatellites, and operational support and commissioning.
URL: https://www.axelspace.com/
AxelGlobe
https://www.axelglobe.com/en/
AxelLiner
https://www.axelspace.com/solution/
Contact Information for Media
Axelspace Corporation
Corporate Strategy Division, PR Unit
Email: pr@axelspace.com