Axelspace is pleased to announce that we have signed a strategic partnership with New Space Intelligence. New Space Intelligence is based in Japan and provides cutting-edge satellite imagery analysis services.
On January 20, 2023, our signing ceremony for the memorandum of cooperation was held at our office in Tokyo, reaffirming our commitment to expand satellite imagery utilization.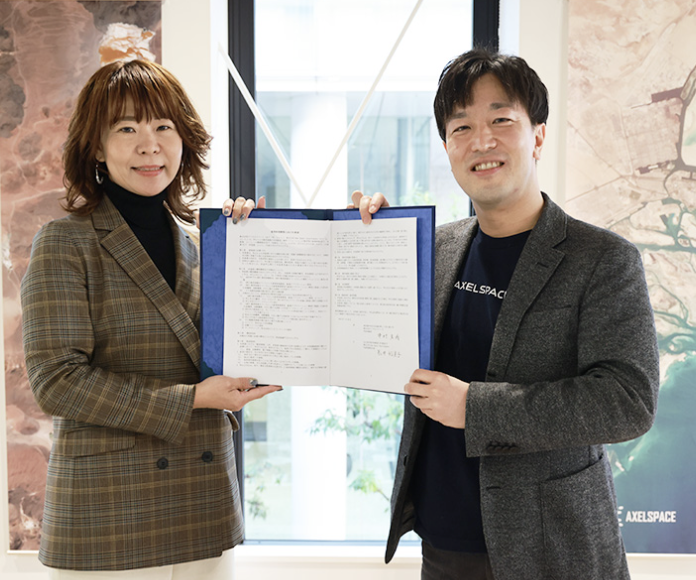 The "AxelGlobe" service is a next-generation optical earth observation platform. It enables high-frequency observation of any area in the world. Currently, Axelspace has its constellation of five "GRUS" satellites. GRUS satellites have a ground resolution of 2.5 meters, an imaging range of 57 kilometers, and an imaging frequency of once every two days.
New Space Intelligence, (NSI), specializes in the field of geospatial technology, specifically the analysis of remote sensing imagery and the optimal utilization of related geospatial data NSI is actively working on the implementation of 'satellite data pipeline', striving to support the practical application of satellite data in various industries and sectors.
The mission of New Space Intelligence, "creating a future where anyone can utilize satellite data," aligns with our vision, "Space within your reach." Through this partnership, we will work together to promote the expansion of satellite data utilization. In particular, we will collaborate on developing new applications using satellite imagery and expanding services to overseas markets.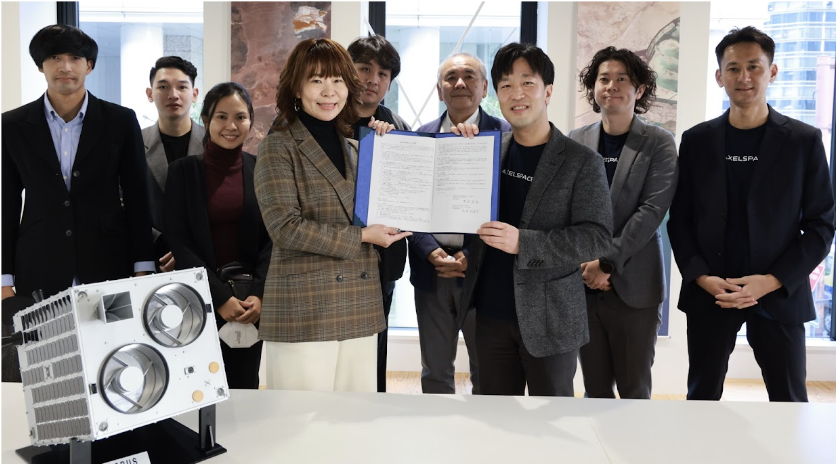 Yuya Nakamura, President and CEO of Axelspace, commented on this partnership.
"We are looking forward to working with New Space Intelligence. NSI has strengths in both satellite image analysis and application development. This partnership expands our reach into unprecedented satellite image applications. We look forward to working with NSI's multinational team to accelerate our global market development further."
Yumiko Nagai, President of New Space Intelligence, commented:
"We have been handling a variety of satellite data from around the world, and we think that Axelspace's satellite data is of excellent quality, even compared to major satellite data from Europe and the United States. I hope we can build a better relationship from this collaboration as we create new services for the world."
About Axelspace(https://www.axelspace.com)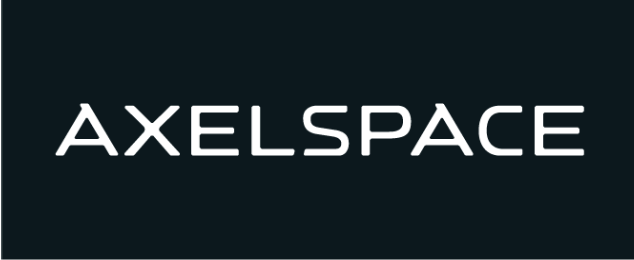 Axelspace Corporation has developed and operated nine satellites in 14 years, such as "WNISAT-1", the world's first commercial meteorological satellites, and "RAPIS-1", JAXA outsources design and development to space startups for the first time in Japan.
As a frontrunner in the Japanese microsatellite industry, we have been leading the industry in space utilization with a full range of satellite development, operation, and solution services. We have been developing and manufacturing microsatellites in our clean room in our office in Nihonbashi, Tokyo. Our main business activities comprise the AxelGlobe Earth Observation platform and the AxelLiner one-stop service to enable customers to realize their microsatellite missions. We offer microsatellite-based solutions for the Earth Observation business and the design, manufacturing, launch organization, operational support, and commissioning of microsatellites and related components.
"AxelGlobe" service website: https://www.axelglobe.com/
About New Space Inelligence(https://www.newspaceint.com/ja)

New Space Intelligence Inc. is a startup founded by members of AIT (Asian Institute of Technology ) in Thailand and Yamaguchi University in Japan. With focus on bringing a geo-enabled society to reality, NSI boasts expertise and advanced technology in remote sensing, artificial intelligence, and image processing. NSI is currently developing "satellite data pipelines" with the capability to integrate a diverse range of satellite data to form a comprehensive platform. This platform will serve as a solution-oriented tool, providing customers with the most suitable analytical methods to address their specific needs. In line with this vision, NSI is developing change detection services and other solutions that effectively address customer challenges and requirements.
Inquiry about this article
Contact Axelspace
PR Unit, Corporate Strategy Division pr@axelspace.com
Contact New Space Intelligence
Head Office Representative info@newspaceint.com