~ Official Start of Japan's first satellite constellation service for Earth observation ~
Axelspace Corporation announces that the company will officially start AxelGlobe service with five satellite-constellation on June 10, 2021 (subject to approval by the relevant authorities). AxelGlobe is the next generation Earth Observation platform which Axelspace has been constructing since 2015.
About the AxelGlobe Service

AxelGlobe has been providing imagery using one satellite since May 2019 and now became ready to provide much more data with five-satellite constellation. The new service will be "AxelGlobe (AG) Tasking & Monitoring", where we guarantee to provide one, three or six images per month of the area specified by each customer. Customers can choose the number of pictures delivered depending on their purposes and budgets. The service is based on a monthly subscription contract with a minimum period of two months. Typical examples of satellite imagery applications are shown in Figure 1 and Figure 2. Please contact our sales representative below for consultation on how to utilize satellite imagery to meet your business needs, as well as for service details and pricing.
AxelGlobe Sales Representative
Kota Demura (Mr.)
E-mail: sales@axelspace.com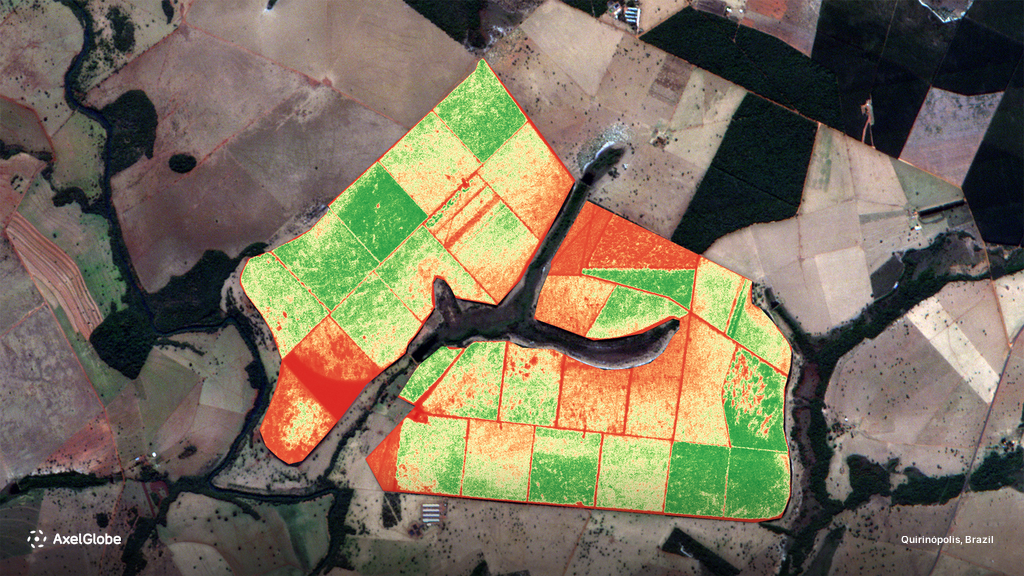 Figure 1: Vegetation analysis of a sugarcane field in Brazil
Application for precision agriculture is rapidly growing such as monitoring crop growth with high frequency, managing fertilization, detecting pest damage at an early stage, and deciding the best harvest period.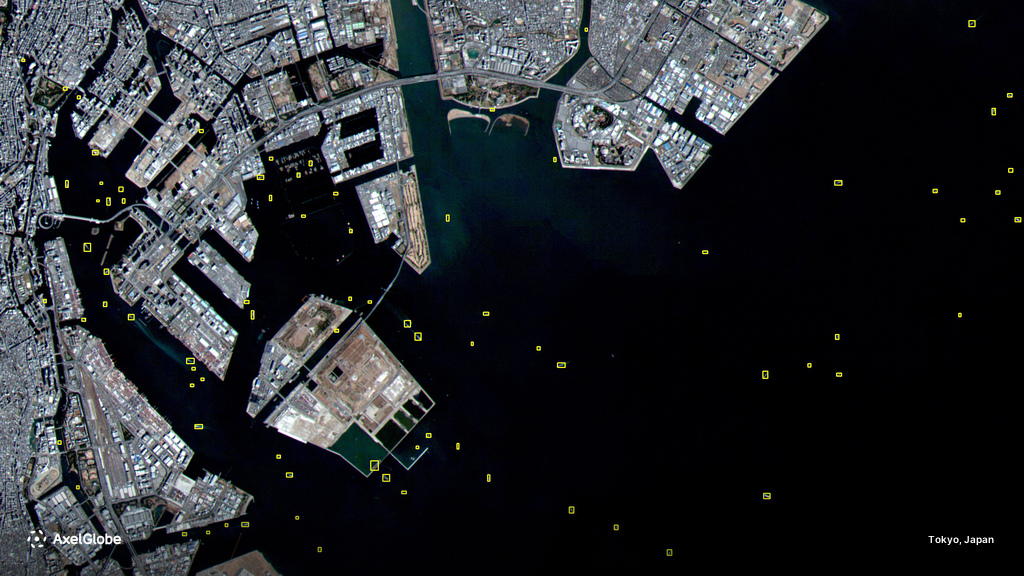 Figure 2: Automatic detection of ships in Tokyo Bay
AxelGlobe is expected to be utilized to monitor economic trends and maintain the supply chain by monitoring the volume of imports/exports and checking the operation status of factories.
Special Offer Commemorating Service Launch
In commemoration of the launch of AG Tasking & Monitoring service, Axelspace will offer the service at half price over the first two months to new customers who sign up for any of the AG Tasking & Monitoring service plans by June 30, 2021.
Upcoming New Services
In order to meet a wider range of needs, Axelspace has been preparing to offer new services from autumn 2021 such as AG Archive service where we provide images taken in the past, and AG Cloud-Free Mosaic service where we provide cloud-free base maps. Please look forward to our advanced services in the future! (The service names are tentative and will be officially announced at the time of the service launch.)
[Ref.] Transition to Normal Operation of 4 GRUS satellites
Axelspace had smoothly performed the initial operation of four satellites (GRUS-1B, 1C, 1D, 1E) launched together on March 22, 2021 and published the first light images captured by them on May 7. On May 26, we have finished the final step of the initial operation called "phasing" which locates five satellites at even intervals in one orbit, including GRUS-1A satellite which has been in normal operation since 2019. Now the five satellites are all in the normal operation, enabling us to observe anywhere in the world every 2-3 days.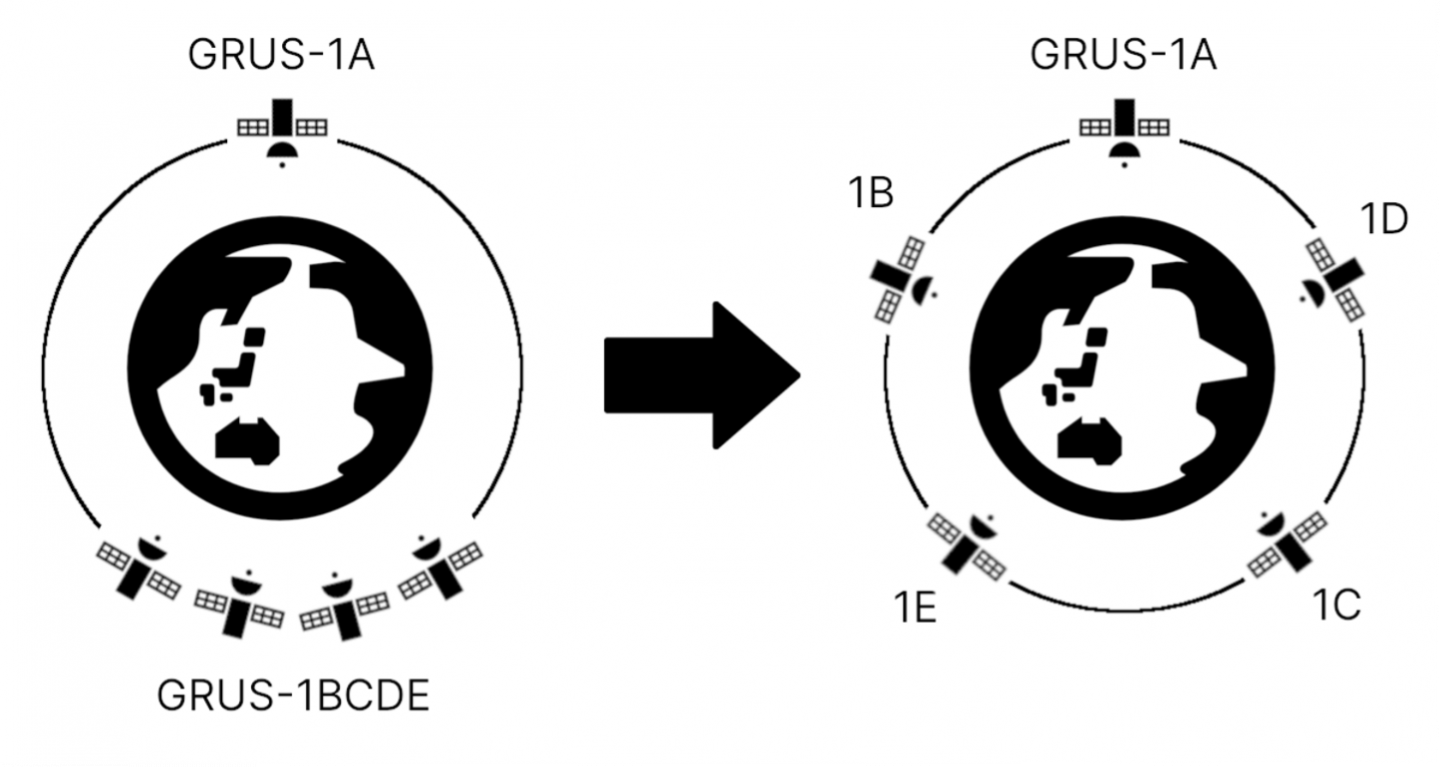 Figure 3: Phasing