Axelspace and Norway-based KSAT have signed the joint
project on satellite imagery applications and solutions using AxelGlobe, on top of the global KSATlite ground network support
TOKYO, JAPAN – In a newly signed agreement, Axelspace Corporation (HQ: Tokyo, Japan; President and CEO: Yuya Nakamura) and KSAT(HQ: Tromsø, Norway; President and CEO: Rolf Skatteboe) are expanding their existing partnership on Global Ground Network support to also include data distribution from AxelGlobe, powered by the constellation of GRUS, a 100Kg microsatellite for optical Earth observation.
With the successful launch of 4 satellites (GRUS-1B, 1C, 1D and 1E) from Baikonur Cosmodrome in Kazakhstan, on March 22, 2021, Axelspace is moving toward its goal of developing AxelGlobe, the next-generation Earth observation platform, consisting of dozens of GRUS satellites. It will enable us to monitor any place on the planet on a daily basis, with 2.5-meter resolution, when it is complete with at least 10 satellites in 2023. By introducing AxelGlobe data to their already extensive portfolio of satellites, KSAT can strengthen their optical imagery capacity with a new resource.
The GRUS constellation will be supported on the KSATlite Global Ground Network, and Axelspace will benefit from the scalable and API-based KSATlite solution, optimized for supporting growing satellite constellations. KSAT is also integrating with the Axelspace cloud solution, pushing the data directly into a public cloud for processing and storage. Being the only commercial operator of an optical satellite constellation in Japan, Axelspace has pioneered that market.
Kenneth Olafsson, KSAT Sales Director Asia, says "I am excited to bring us to the next level with Axelspace as it represents a strengthening of the collaboration into the application and imagery services. We are happy to see the successful launch of the 4 GRUS satellites and looking forward to exploring future opportunities in the optical imagery domain together with Axelspace."
Yasu Yamazaki, Axelspace Chief Business Officer, says "We are a dreamer and a believer that by delivering more clarity of what is going on in our Planet, we can create a climate for change to have a greater appreciation for Earth's beauty and an increased sense of responsibility to protect our only home. By seeing the Earth from a greater distance, we believe it impacts how we see the world and develop a new cognitive framework to make decisions. By partnering with KSAT, we hope to empower anyone with actionable Earth Observation data to make smarter decisions."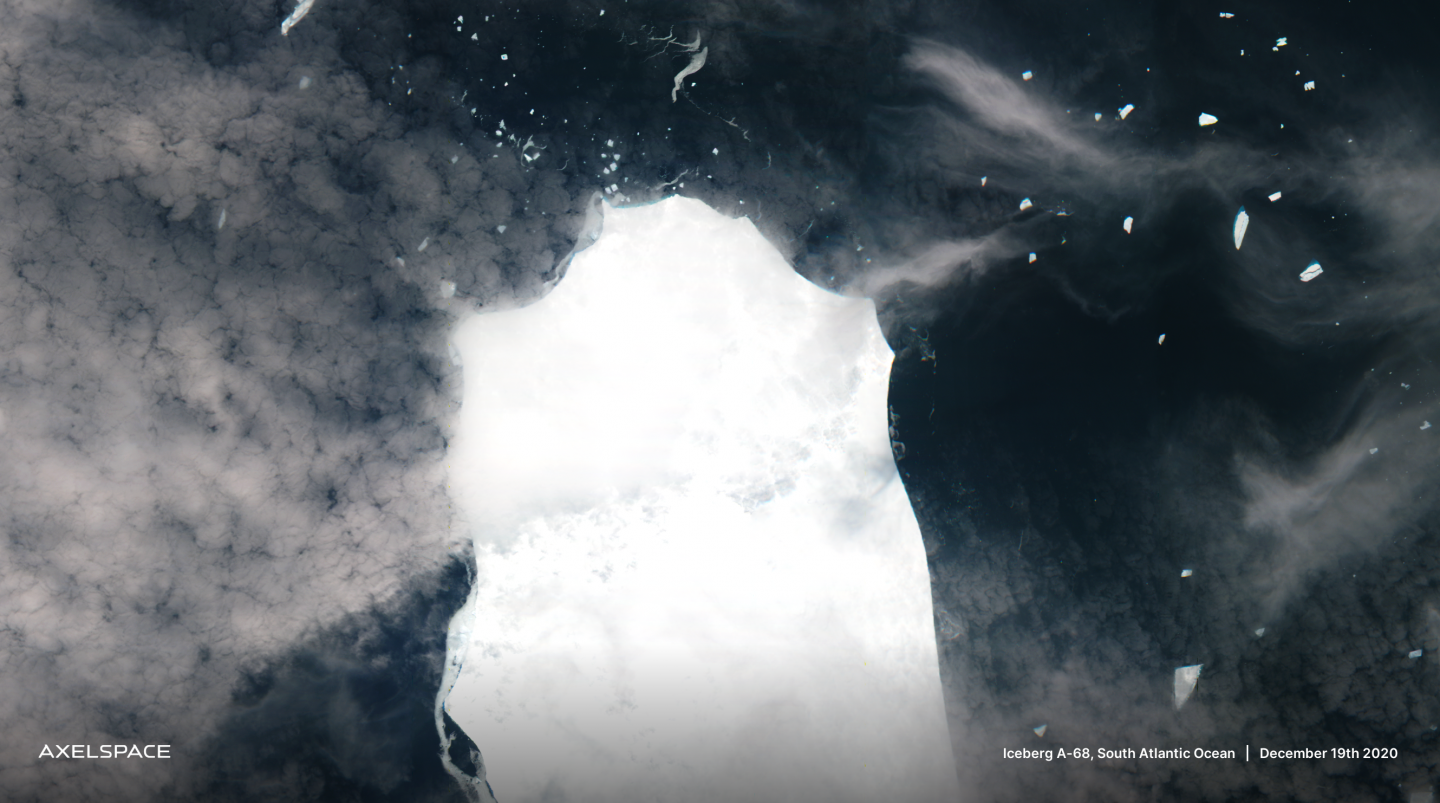 Figure 1 : Iceberg A-68, South Atlantic Ocean | December 19, 2020
ABOUT KSAT
Kongsberg Satellite Services (KSAT) is the leading provider of communication services for spacecraft and launch vehicles from their uniquely located global ground network. KSAT's network today spans over 200 antennas at 25 sites across the globe (including Pole to Pole coverage from Antarctica to the Arctic), and is constantly expanding. KSAT is proud to be the behind-the-scenes bridge back to Earth, supporting the vast majority of space companies, agencies, and start-ups. Furthermore, KSAT provides a variety of EO services derived from both Synthetic Aperture Radar (SAR) and highresolution optical satellite data. URL: www.ksat.no
Nina Soleng | Head of Communications KSAT | nina@ksat.no