Weathernews's second private micro-satellite will observe sea ice, typhoons and volcano ash
Earth-observation micro-satellite WNISAT-1R, developed by Axelspace Corporation (HQ: Chuo-ku, Tokyo; CEO: Yuya Nakamura) with Weathernews Inc., has been launched at 6:36 AM UTC time of July 14, 2017 from the Baikonur Cosmodrome in Kazakhstan. Along with WNISAT-1R Kanopus1, the rocket's main payload, and 71 other small satellites were launched. After orbit insertion, communication with the satellite was successfully established upon its first transits above Japan, at 10:24 PM~10:36 PM Japan time. The commissioning phase of the satellite, in which initial checks of all onboard systems and devices are performed, is currently under way.
About WNISAT-1R
With a mass of 43kg, the microsatellite WNISAT-1R is equipped with an optical camera to observe atmospheric and marine natural phenomena. To provide high quality information about the best sea routes in places like the Bohai Sea (China) and the Gulf of Saint Lawrence (Canada) during the winter and the Arctic Sea during the summer, it is necessary to frequently measure the distribution of sea ice. The most effective way to do this is with a dedicated satellite in space, and WNISAT-1R has been built to be such a satellite. Developed jointly by Axelspace and Weathernews, it inherits and improves on its predecessor WNISAT-1, which was launched in 2013. Moreover, besides its main mission described above, WNISAT-1R has the additional missions of observing atmospheric phenomena such as typhoons and volcanic activity and the analysis of ground conditions based on reflected signals from GPS and other navigation satellites, a technology called GNSS-R (Global Navigation Satellite System – Reflectometry)(1).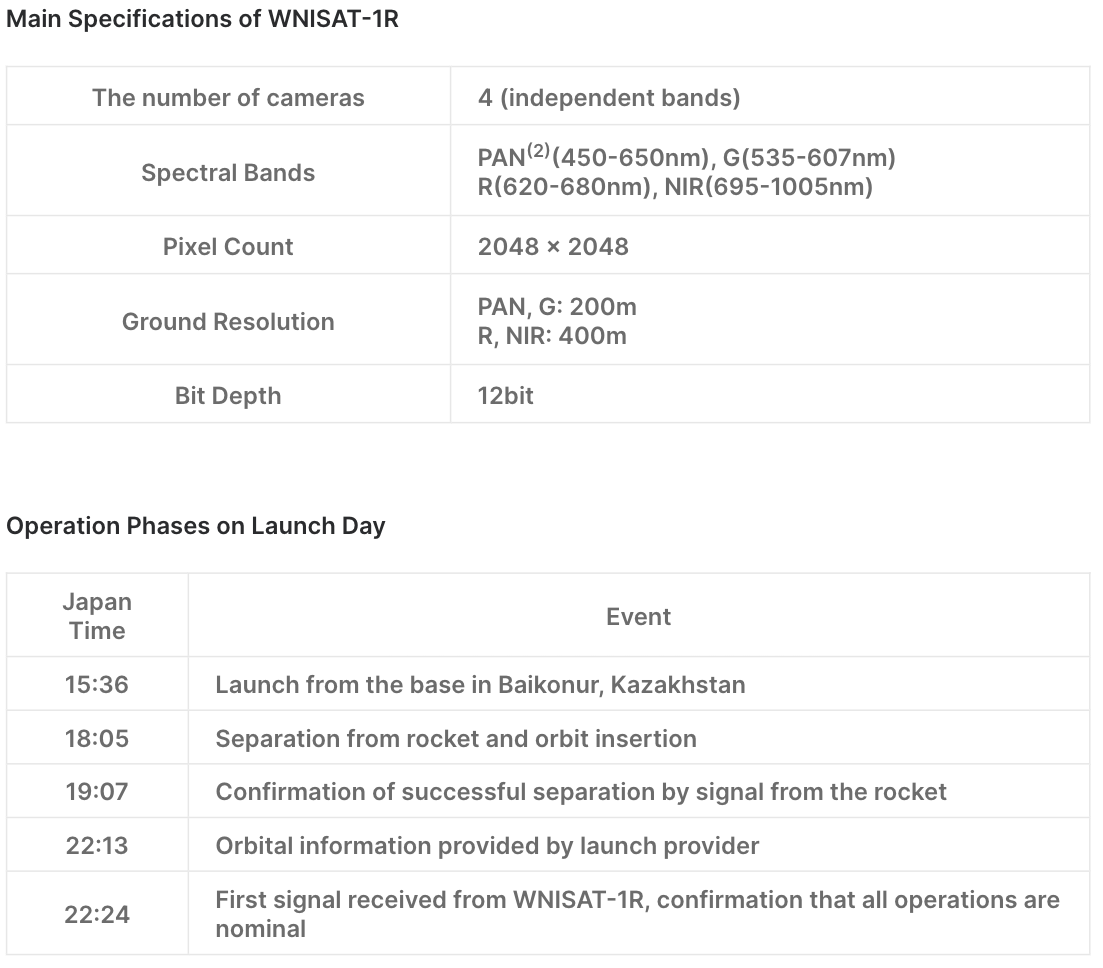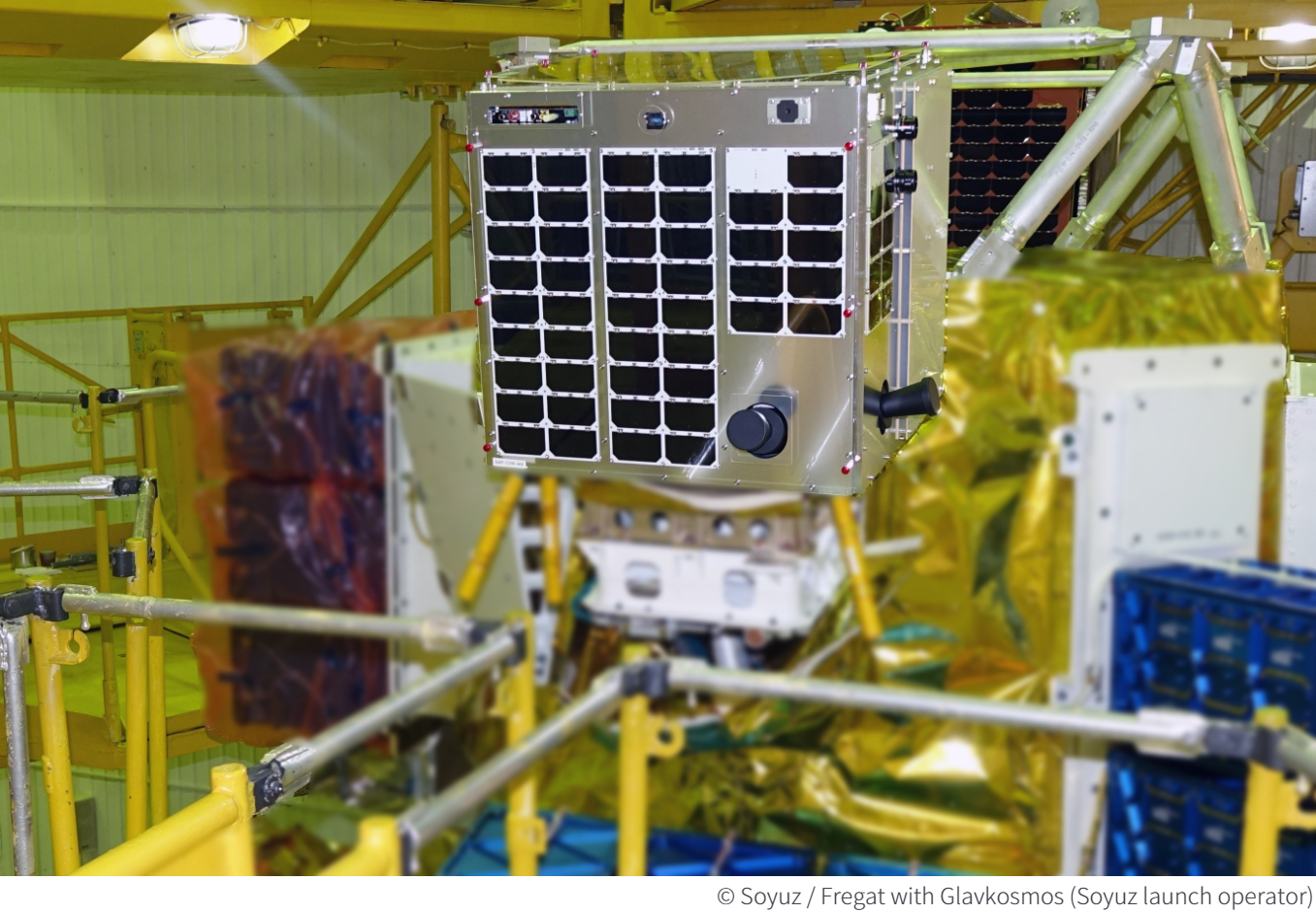 WNISAT-1R mounted on the rocket
Glossary
1 GNSS: acronym standing for Global Navigation Satellite System. Besides the GPS constellation developed and operated by the United States, the term also covers other projects such as Russia's GLONASS and Europe's Galileo.
2 PAN: abbreviation of "panchromatic". It refers to a single band that is sensitive to all visible wavelengths for this satellite.