Axelspace Corporation (Head Office: Chuo-ku, Tokyo; President and CEO: Yuya Nakamura) has been selected by the Japan Aerospace Exploration Agency (JAXA) for the Innovative Satellite Technology Demonstration-4. Our project theme is the In-orbit Demonstration of Membrane Surface Deployable Deorbit Mechanism for Small Satellites (hereinafter, "D-SAIL").
This selection follows JAXA's decision to offer a second opportunity to 11 of the demonstration themes from the Innovative Satellite Technology Demonstration-3 which failed in orbit injection in October 2022, onboard the Innovative Satellite Technology Demonstration-4 and the Innovative Satellite Technology Demonstration-5.
About D-SAIL
This is a deorbit mechanism developed by Axelspace in cooperation with Sakase Adtech Corporation, Japan. Activated after satellite operations are completed, this mechanism deploys a large membrane surface to shorten the satellite's entry into the atmosphere. Low Earth orbit also has a thin atmosphere, which acts as a drag (resistance) and brakes the satellite's orbital motion. Current international guidelines require satellites to enter the atmosphere within 25 years after the end of their operations. In recent years, the U.S. FCC has made deorbit within five years a rule, and satellites are increasingly required to deorbit in shorter periods of time. Axelspace aims to shorten the deorbit period by installing D-SAIL in our satellites as a standard feature.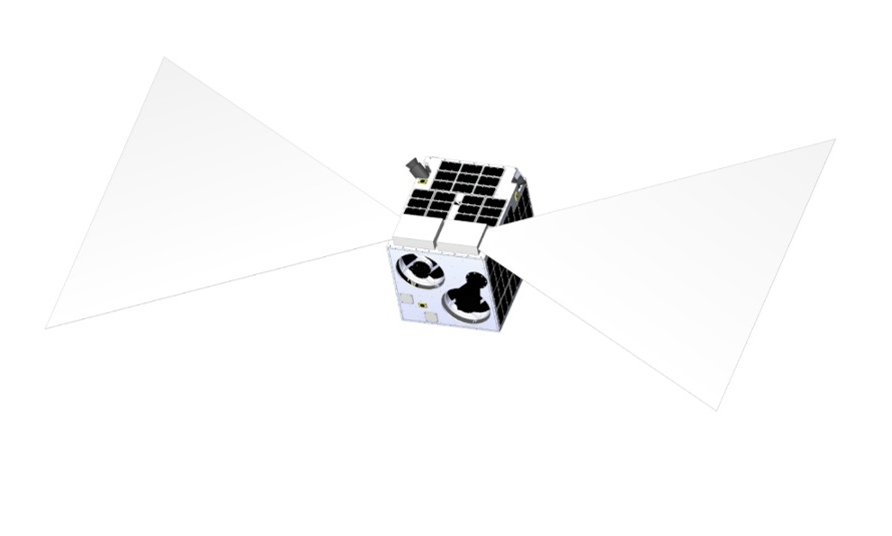 Our Commitment to Sustainability
Space debris is becoming a serious problem due to recent increases in the number of satellite launches and other reasons. Various proposals have already been made to address this problem, but we believe that the most important measure is to prevent further increases in space debris in the future. "Deorbit" means to lower the orbital altitude of newly launched satellites within a certain period of time after the end of their operations and to have them enter the atmosphere.
In order to address this space debris problem, we have been operating our satellites in accordance with international guidelines. As a more advanced measure, we have developed this deorbit mechanism to further reduce the period of time that the satellite remains in orbit after operation. We plan to make the most of the opportunity of this in-orbit demonstration to verify the developed system for full-scale installation on our satellites in the future.
In addition, we are committed to conducting our business activities with consideration for the environment of the Earth and the space surrounding it. We care about all processes from development and manufacturing of satellites to in-orbit operation and disposal. We have established our own Green Spacecraft concept, which represents a higher standard over a wider range than required by the general guidelines provided by governments and international organizations. This Green Spacecraft concept is a sustainability concept that consists of spacecraft manufacturing methods that give maximum consideration to the global environment and measures to prevent space debris in Earth orbit. We will continue to develop our future satellites to meet the Green Spacecraft standards.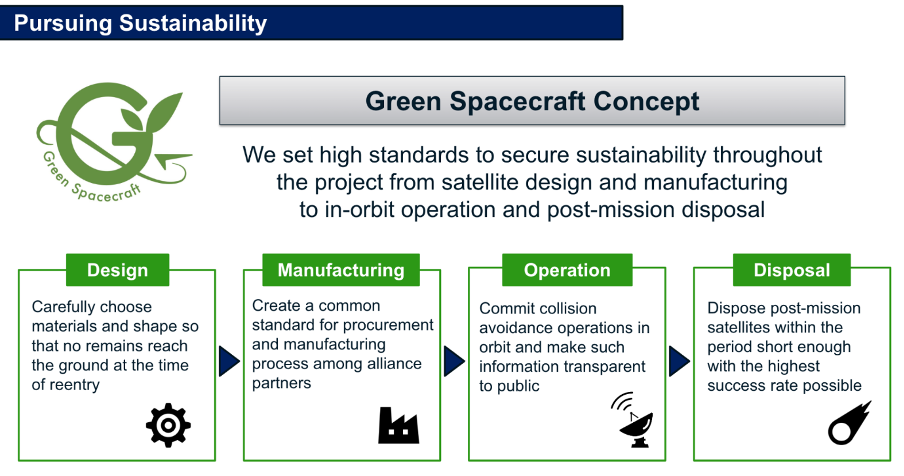 We will continue to actively contribute to realizing a cleaner on-orbit environment.
Reference: Additional Selection Result of Public Offering for Innovative Satellite Technology Demonstration-4
The following announcement was made by JAXA on February 8, 2023.
https://www.jaxa.jp/press/2023/02/20230208-1_j.html
About Axelspace Corporation
Location: Tokyo, Japan
President and CEO: Yuya Nakamura
Founded August 8, 2008
Capital: 7,122 million yen (including capital reserve)
Main business activities: Earth observation business using microsatellites, proposal of solutions utilizing microsatellites, design and manufacture of microsatellites and related components, launch arrangements for microsatellites, and operational support and commissioning.
URL: https://www.axelspace.com/
AxelGlobe
https://www.axelglobe.com/en/
AxelLiner
https://www.axelspace.com/solution/
Contact Information for Media
Axelspace Corporation
Corporate Strategy Division, PR Unit
Email: pr@axelspace.com