The company will contribute in solving the problem of space debris by demonstrating the newly developed deorbit mechanism
TOKYO, June 9, 2020 – Axelspace Corporation today announces that the company participated and has been selected in the public tender by Japan Aerospace Exploration Agency ("JAXA") for the demonstration theme of "Innovative Satellite Technology Demonstration-3."
The demonstration theme, which the company has participated and been selected is "In-situ demonstration of membrane deployment deorbit mechanism for microsatellites." Space debris (space garbage) has become a serious issue, with the growing number of satellites in recent years. The company believes the most effective solution, among many proposals given already, is to mitigate the creation of new space debris, by lowering the orbit of all newly launched satellites within a specified time frame after the end of operation and re-enter the atmosphere, the process known as deorbit.
The company has been operating by following international guidelines to tackle the issue of space debris and developed this deorbit mechanism to further advance the measures by reducing the time frame of satellites to be in orbit after the end of operation. This demonstration opportunity will be fully utilized to verify the deorbit mechanism to prepare for deployment on the company's future satellites.
Overview of the mechanism selected this time

Image of the mechanism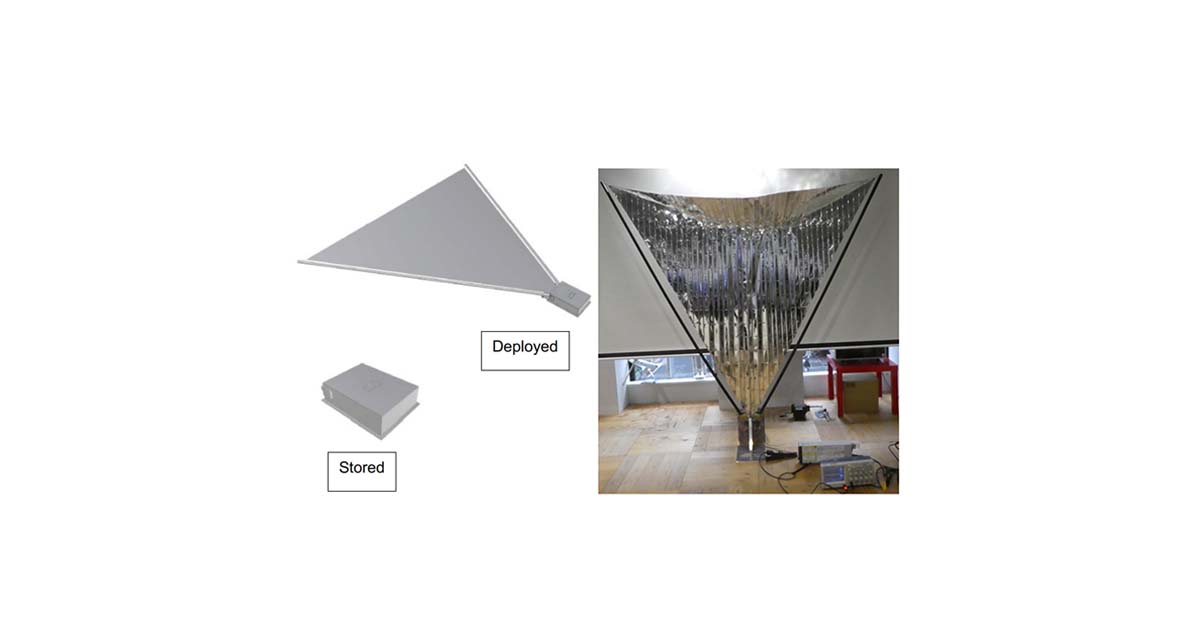 The company will continue to proactively contribute in establishing a clean orbital environment.