Tokyo, Japan:Axelspace Corporation today announces that the service of AxelGlobe officially started on Friday, May 31, 2019. AxelGlobe is a next-generation Earth observation platform constructed by Axelspace, where dozens of microsatellites in orbit will monitor the entire surface of the planet on a daily basis.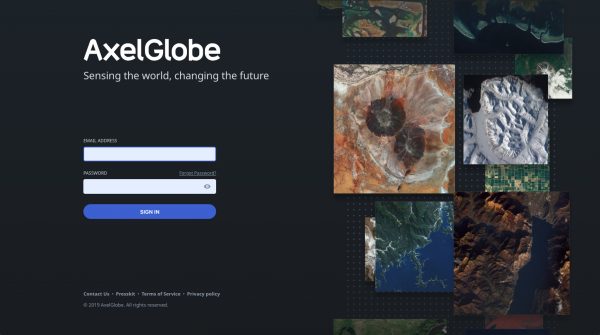 Fig. : AxelGlobe site login page
AxelGlobe Service
Name : AxelGlobe
URL : https://axelglobe.com
Content : Distribution of data from GRUS, the microsatellites for AxelGlobe constellation
※We accept inquiries such as new user registration from the website.