Aiming at Daily, Whole-Earth Image Acquisition with Open API Access
Axelspace Corporation, a leading microsatellite developer, today announced its AxelGlobe project, a data platform for Earth imagery and data distribution.
AxelGlobe will use Axelspace's proprietary microsatellites to provide daily, fresh imagery of more than half of the planet's dry land. This is enough to cover almost all of the areas where human is economically active. Moreover, AxelGlobe will accumulate this data, analyze it and extrapolate from it to predict future phenomena.
AxelGlobe's imagery and the deriving intelligence data will be available to industries all over the world through web interfaces and a complete API, allowing for the development of customized applications to fit any kind of business needs.
Launch of the microsatellites, called GRUS, that will power this platform will begin in 2017 and a constellation of 50 satellites is expected to be functional by the end of 2022. The first batch, in 2017, will be comprised of three GRUS units. The funding for this launch and all the related development has been secured through the $15.8M Series A round announced in September and November. Service cooperation talks are ongoing with Series A investors Sky Perfect JSAT, Mitsui Co. and Weathernews.
Examples of Foreseeable Applications
Industrial data (retail, mapping, financial): marketing based on statistical data of economic activity in an area.
Agriculture (producers, distributors): crop bearing estimation and precision farming through the analysis of satellite imagery.
Energy resources (monitoring, etc.): monitoring of long-distance pipelines, surveillance and management of remote facilities.
Forestry (government, producers, etc.): detection and control of deforestation, assessment of forestry resources.
About the GRUS Microsatellites
Mass: approx. 80 Kg
High-performance optics allowing 2.5 m ground resolution and an image width of more than 50 Km.
Please see the dedicated GRUS page for more details.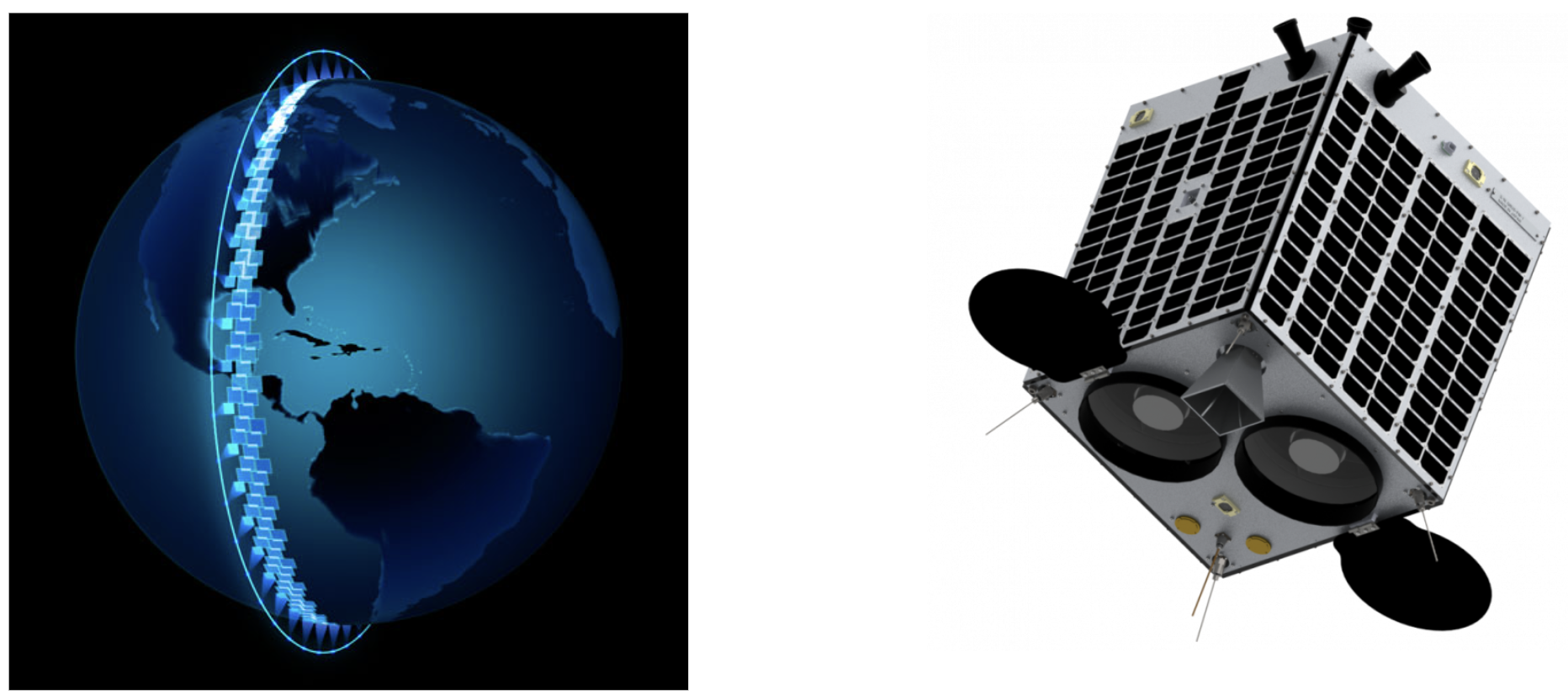 About Axelspace
Axelspace is a startup company founded in Tokyo in 2008. It is pioneering the field of private space applications, and is the creator of the first-ever privately owned commercial microsatellite. Traditional space utilization has always entailed huge costs and governmental involvement, remaining well outside the reach of private markets. The microsatellites developed by Axelspace are the new tool that, by cutting the costs by as much as 99%, will encourage investments and greatly expand the user base of the space sector.
Important dates:
・November 2013: launch of WNISAT-1, the world's first privately-owned microsatellite.
・November 2014: launch of Hodoyoshi-1, an experimental satellite exploring novel space business models.
・Spring 2016: planned launch of WNISAT-1R, a microsatellite for the observation of polar sea ice.
・2017: planned launch of the first three GRUS microsatellites for the AxelGlobe Project.