AxelGlobe Service Ever Closer to Release
Since the previous announcement, progress continues on the check-out operations of the first GRUS satellite, which was developed by Axelspace Corporation (HQ: Tokyo, Japan; President and CEO: Yuya Nakamura) and was successfully launched on December 27, 2018. As we have confirmed the correct operation of the on-board optical apparatus, we release today the satellite's first light image.
At the same time we continue our progress toward the release of the AxelGlobe platform, perfecting the constellation's automatic operation system, working on the consolidation of the image quality and on the web portal. The platform is expected to be released in May.
Below are the details of GRUS's first light image.
Capture time10:45 AM, March 2, 2019 (Japan Standard Time)
Capture locationTokyo, Japan
Fig. 1 shows Haneda Airport and Fig. 2 shows the central Tokyo area, both of which were extracted from the original image. These images can be downloaded from the following respective links. However, please be advised that geometric and radiometric corrections are not applied to them at present for timely announcement. These images are different from the products delivered after the release of AxelGlobe. Data for product evaluation will be distributed at a later date.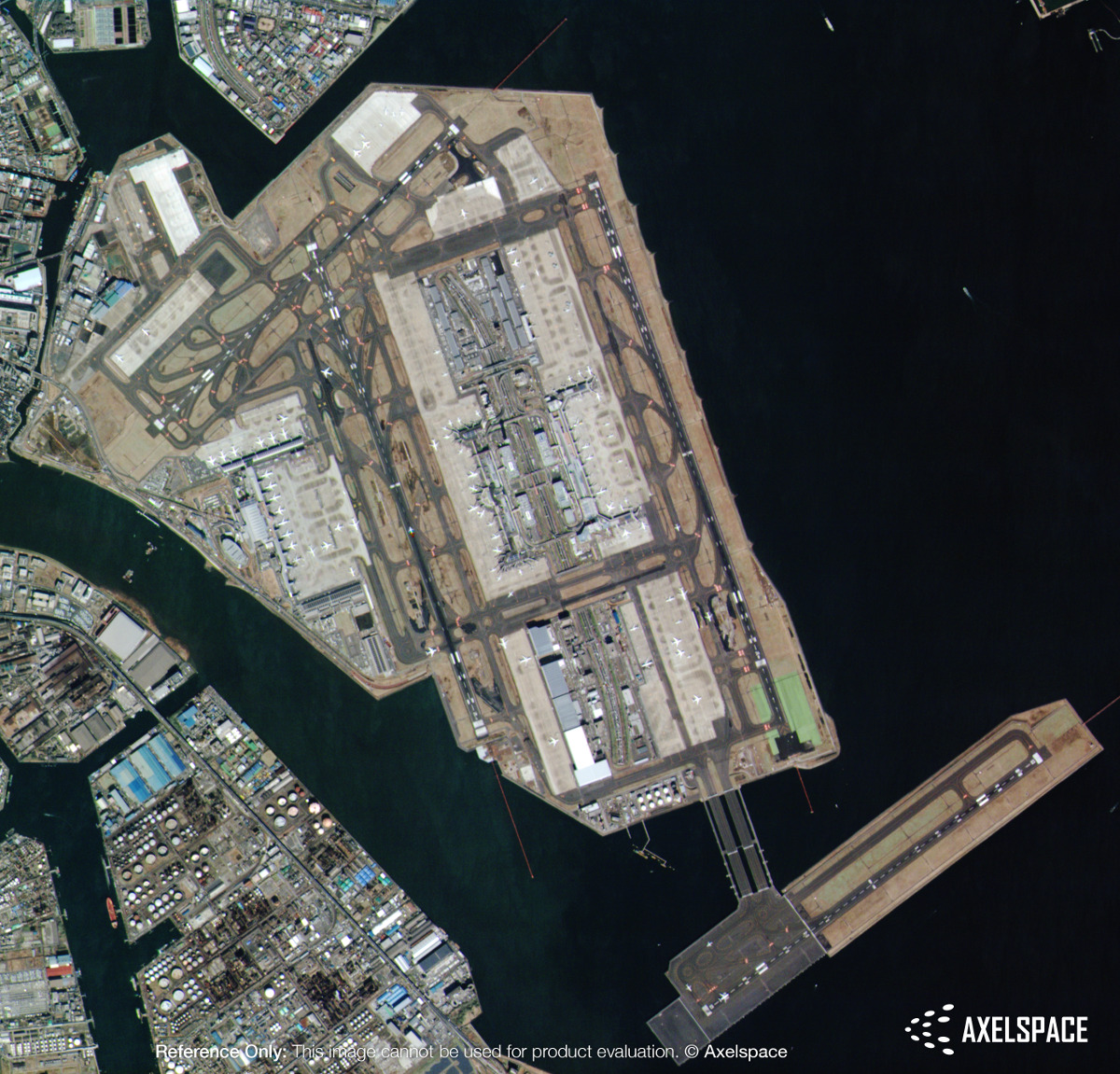 https://www.axelspace.com/wp-content/uploads/share/grus_first_light_haneda_airport_full.png
Fig. 1: Haneda Airport (True-color pan-sharpened image, Data size: 10.0MB)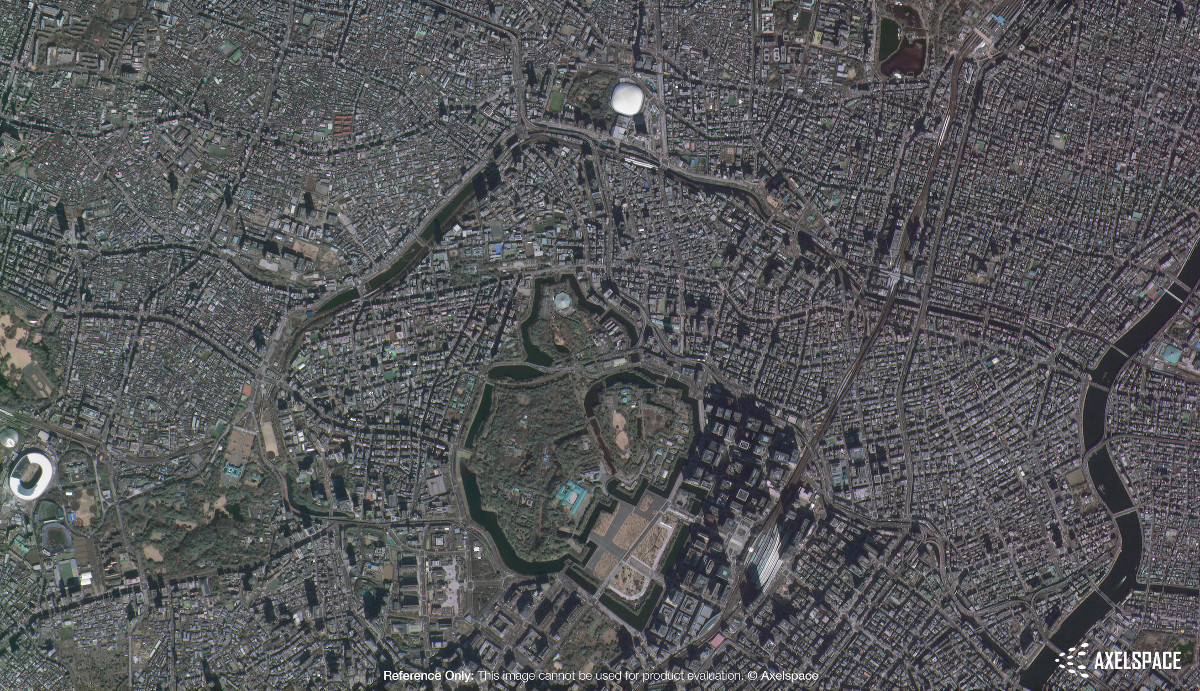 https://www.axelspace.com/wp-content/uploads/share/grus_first_light_central_tokyo_full.png
Fig. 2: Central Tokyo (True-color pan-sharpened image Data size: 18.0MB)
Main Mission Specifications of GRUS

The first light images showcased above are 2.5m pan-sharpened images, e.g. compositions of the panchromatic, green, blue and red bands. The final product properties at the time AxelGlobe's release are different from the ones shown here.